Oh, how I wish you could hear me singing right now. It is glorious.
Since the holidays are upon us, I thought you'd like to know about some of my favorite things. Kind of like Oprah. But not really because I'm cheap.
Here It Goes:
Bag balm
is seriously some of my favorite stuff EVER. I know, if you go to their website it sounds and looks like it's only for animals and their utters or something, but it's not! Trust me.
I use it as lip gloss; I put it on my chapped knuckles (because that's what boxing does to your hands....). It is the BEST. In addition to this giant tub (which I've had for like 3 years and still have over half of it left despite using it multiple times a day) they also have little baby containers that are SO cute. I just bought one off of
amazon
because I'm that obsessed.
Last year I bought this fancy
Bulova watch
as a Christmas present to myself (don't you worry, I didn't pay full price, I got a sweet deal on it) and I wear it ALL the time. It can be dressed up or dressed down and it looks good always. Obviously.
For the longest time, I refused to buy
Uggs
; everyone had them, they weren't all that cute, and they are expensive. I had a few other cheaper pairs and the were ok...they didn't keep my feet all that warm and after the winter that we had last year and all of the shovelling and walking the dog outside, the kind of warm boots just didn't cut it for this year. So, I broke down and bought a pair. And I love them. Plus they're kind of cute. Right?!
Because my workout is typically never the same and since I go to the gym at least 4-5 times a week, I have to switch my shoes often because I wear them out. My latest pair, by
Asics
have been great. I even bought inserts like my mom does! I'm such a grown up! And they're purple, which just so happens to be one of my favorite colors.
Did you know that I am also a
Mary Kay Sales Rep
?
No? Oh, that's probably because I don't do much with it besides give myself, my mom, and my sister the hookup. I mean, I'll give you the hook up too, just check out the website and tell me what ya need. Chances are, I probably have it to send to you. I'm just not one of those over acheiver types in the MK business. I wish I had more time for it, but I just don't right now.
Anyway, I love their make up and their skin care products. Growing up, I didn't have the best skin (somehow my sister did, but then again, she has no boobs and mine...well, they aren't so small) and for some reason MK products always seemed to do the trick.
Now, I have an endless supply of Timewise face wash and lotion. The Miracle Set is a girls best friend. Trust me.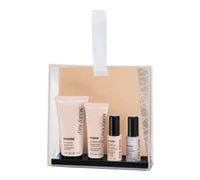 Also, the mineral powder, cheeck and eye color are fab. For real. You know where to find me if you want to give any of this good stuff a try. :)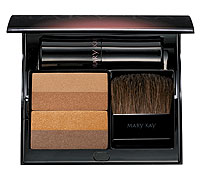 I take my digital camera everywhere. I mean, if I didn't you wouldn't have all of these awesome pictures to gawk at on my blog. I have some pretty awesome friends and a year or so ago, I helped them plan their wedding. To thank me, (which was totally unecessary, I might add) they gave me this amazing,
Sony Camera
.
It was probably the best gift ever, being that my other camera broke just days before their wedding.
I love coffee. I used to only be a fan of Starbucks coffee (specifically the Christmas Blend in case anyone is reading and would like to purchase some for me?); possibly because my old roommate used to manage a store and would get free coffee often.
This year just happened to be the first year in about 5 that I've had to make my own coffee purchases. So I thought I should try to be a little more economical with my coffee choices since Starbucks isn't exactly the cheapest place on the planet to buy coffee.
I was wandering around Costco one afternoon taking in all of the samples and just happened to stumble upon the
Ruta Maya coffee
guy. I was hesitant to try a sample because it was straight black coffee and I usually have to put a little something in it...but I gave in and gave it a try because it smelled so good.
It was awesome. Black. And I never drink black coffee. So I ended up walking away with a giant bag of coffee beans. (PS--if you don't ground your own beans, you're missing out on some serious flavor)